PRESS & PUBLICITY
Time Out London

13 October 2015

London Mayor Boris Johnson
'I chose Boris because he's been so fun for London – he knows the public humour and plays with that – and chocolate is fun too. The sculpture is completely hand-done. It started off with my mum's face, because all human faces have the same proportions. Then I got lots of 360-degree shots of Boris to work from. At one point he started to look like David Cameron, so we had to begin again. You blitz the chocolate in a blender to get a clay texture and keep adding and sculpting it. I put too much on his cheeks and he looked 70 to 80 years old, then as it was pared back he started to look younger; it was really interesting.'
CNN Live
October 2013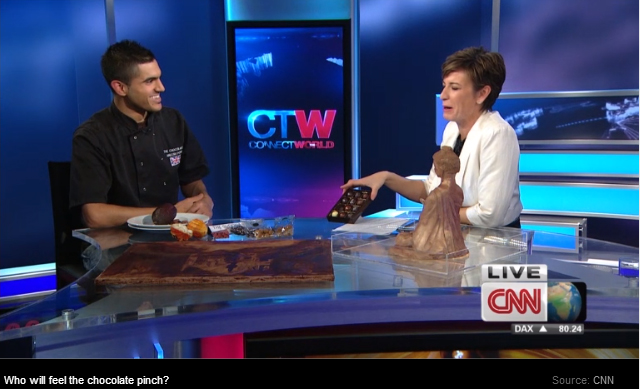 Who will feel the chocolate pinch?
To see the full video click here.
Evening Standard - POWER 1000
17 September 2013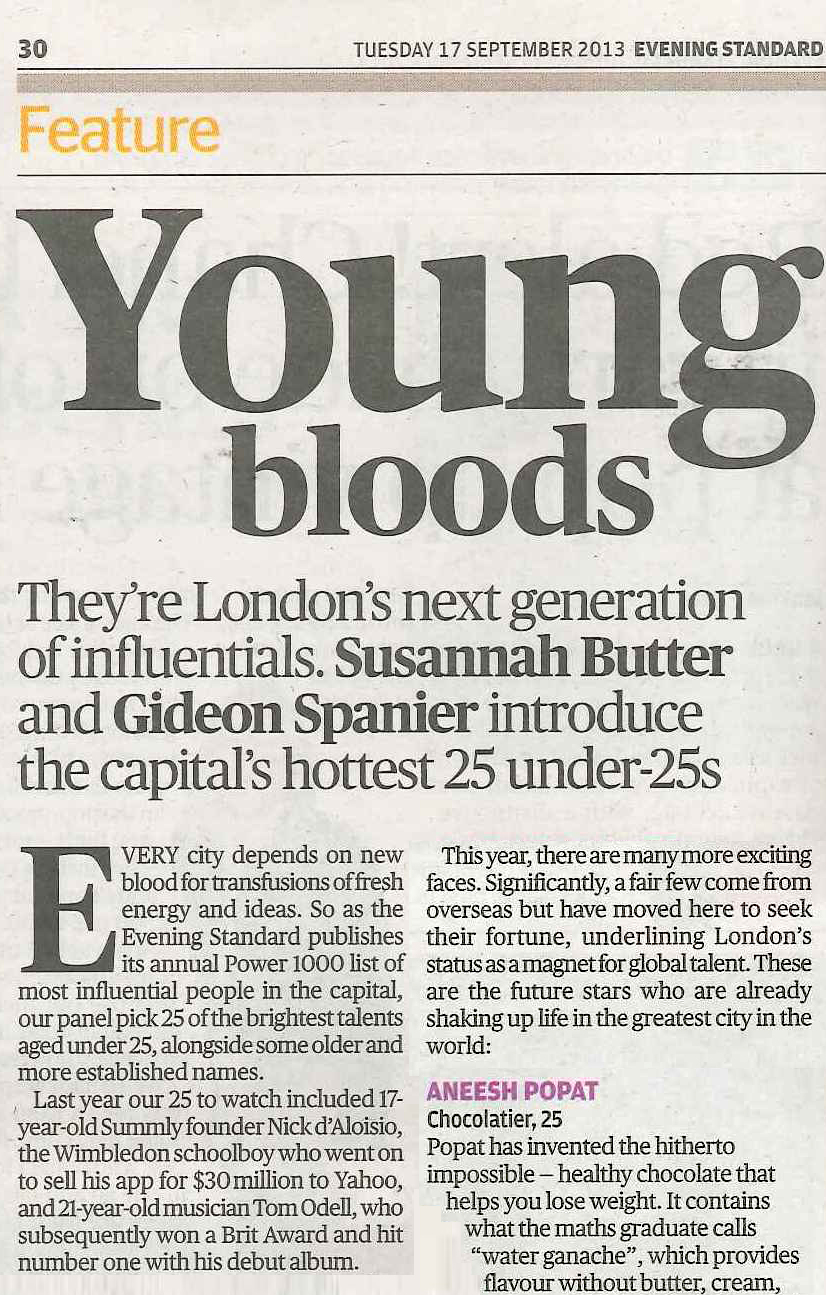 Aneesh Popat announced amongst the Power 1000 - the 1000 most influential Londoners in 2013.
To read the full article click here.
The Times
"The chocolate truffle that cuts calories".
22 June 2013