4th Nov 2014 | Posted by The Chocolatier Team
Aneesh Popat has been awarded "The True Innovation" award for his contribution to innovation in the fine chocolate industry. He was thrilled to receive the award as it demonstrated the industry's recognition for, essentially a mathematicians ability to make exquisite and revolutionary chocolate.
As you can see his mum was most proud!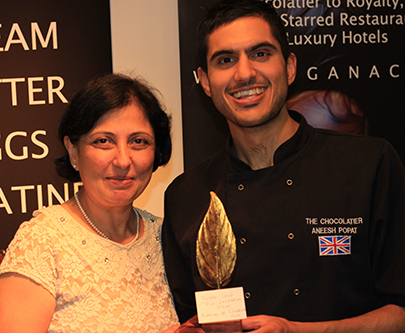 News | Stories | Recipes
19th Mar 2020 | Posted by The Chocolatier

19th Mar 2020 | Posted by Aneesh Popat